There's lots going on at
WeScrap
. Make sure you check it
out
.
First - there's some great
challenges
going on all month long. New ones being added every week. For every challenge you complete you get entered in a drawing for a wonderful prize. This month the prize is your pick from the past WeScrap kits! And their kits are really awesome! You must complete atleast 2 challenges to be elligible.
My challenge for this month is to use Stamping on your layout. I've been using stamps to make cards but wanted to challenge myself to use them on a layout. Here's my example.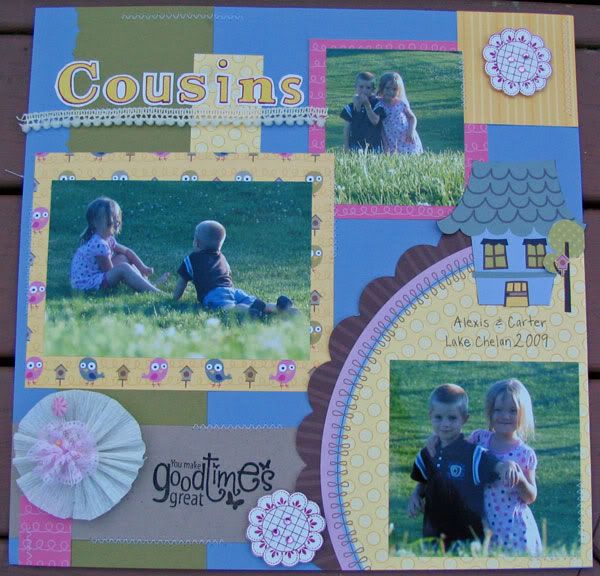 Can't wait to see what you create!
Second -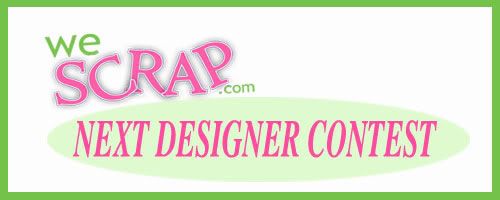 WeScrap is in search of a few more designers for their
iTeam
.
Applications are due
MARCH 17
!
Here's the details:
March 18th thru April 15th, 2010 we will be holding a WeScrap's Next Designer Contest! We are looking at bringing on 3 new design team members to join our team! You may apply for the WeScrap's Next Designer Contest by submitting the following to: allison.wescrap@gmail.com (Apply by March 17th!)
1. Send a Scrapbook/artist resume & biography to allison.wescrap@gmail.com with "weScrap DT Call" in the subject line. Include your name, weScrap forum username, email address, contact information and **important** a link to your blog.
2. Please tell us of any scrapbook design teams you are currently on. (You can only be on no more than 2 other manufacturer/kit teams and 2 other challenge/sketch teams while you hold your weScrap iTeam position.)
3. Please include the answers to the following questions:
-Why do you think you would make a great iTeam member?
-What is your best attribute or skill?
-What is the attribute or skill that is a challenge to you?
-Do you feel that you can give inspiration, encouragement & techniques in the forum on a daily basis? How might you achieve this?
More information
here
.
Lastly and I'm not even sure if I'm supposed to share this with you yet. We're having a crop in April and there's going to be an amazing prize that you won't want to miss the opportunity of winning. Mark your calendars for April 9-11.
{Carla}