I probably should have taken a before picture. Ofcourse that didn't dawn on me until now as I sit to write about my fun little find. Oh well. I found this box at the St Vincent dePaul thrift shop down the street. It is a card holder. Unfortunately it had see better days. However I knew I could fix it up to be super cute. Especially since I just recieved my prize pack from Imaginisce and it was filled with paper and stickers from the Sweet Cheri collection.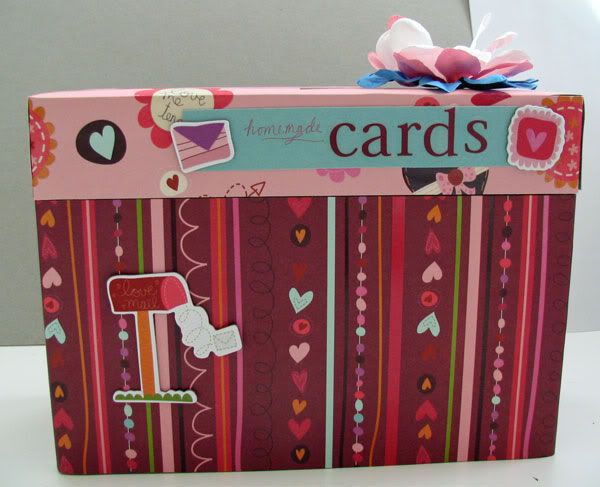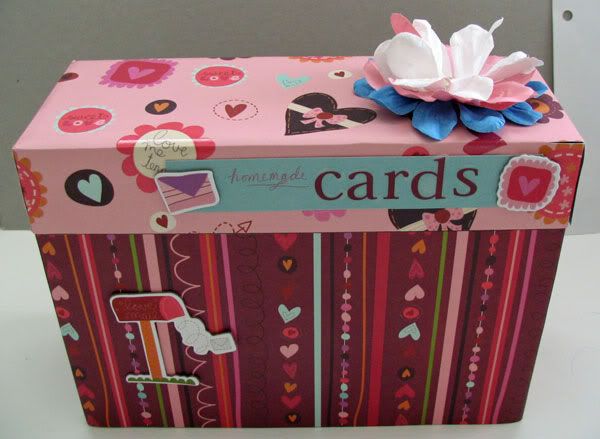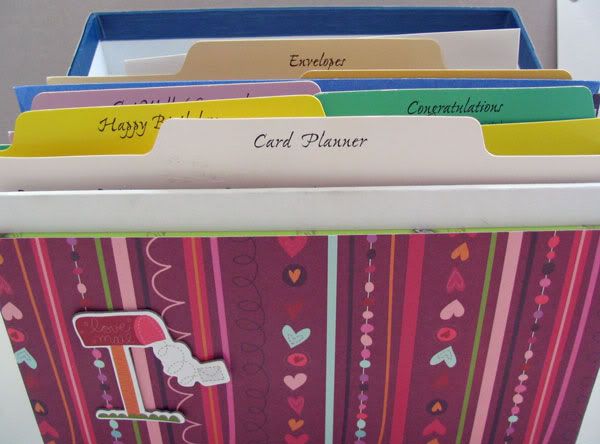 What do you think? Cute? Its perfect for all the cards I'm making with my Ippity Stamps. You know what else is funny... I just saw that
Imaginisce is having a giveaway on their blog
, they want to see creative storage solutions. I think this qualifies, its a creative storage solution for my cards. Perfect timing.
Have a great day!