is not worth living. - Socrates or Plato
I completed the first challenge in
WeScrap's
Next iTeam designer contest. The challenge was to create a layout about yourself. It was definitely a challenge. I love how it turned out.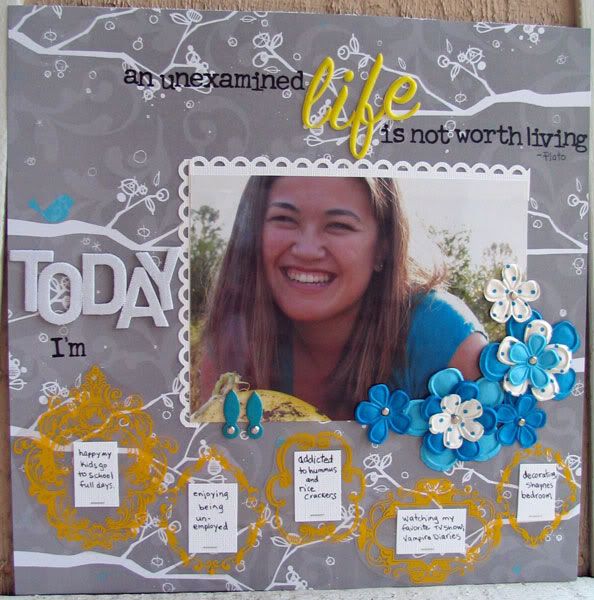 Today I'm
1. happy my kids go to school full days.
2. enjoying being unemployed.
3. addicted to hummus and rice crackers.
4. watching my favorite tv show; Vampire Diaries.
5. decorating Shayne's bedroom.
I encourage you to take on this challenge for yourself. Record the small things that you enjoy or do or feel in a day. Its rewarding in the moment you do it and you'll be thankful in the future. If you do take the time to create a page about you, send it to me and I'll post it on my blog.
maiclark@hotmail.com
.
I hope your day is filled with creativity and love.
{carla}