So excited that you joined me during the ScrapTiffany Blog Hop. If this was your first stop take a minute to go to the beginning of the Hop at
http://www.scraptiffany.com/
.
I am happy to be celebrating ScrapTiffany's 1 year anniversary. I love the weekly challenges at her blog; they always get me motivated. Today I'm going to share a little celebration of my own. My son is turning 9 in a couple weeks and I made these cute flags to decorate his cupcakes. or brownies we haven't really decided yet.
So I started with a pile of scraps.
**Warning - I am a messy scrapper. Please don't mind the mess**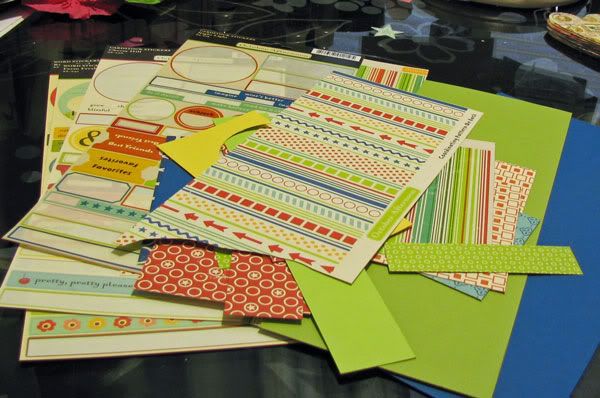 Here is what came of the scraps.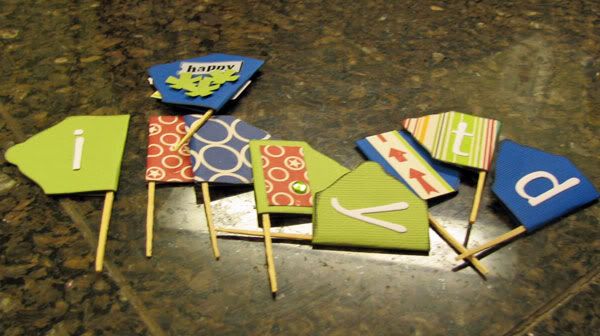 I might use them on some cupcakes like these;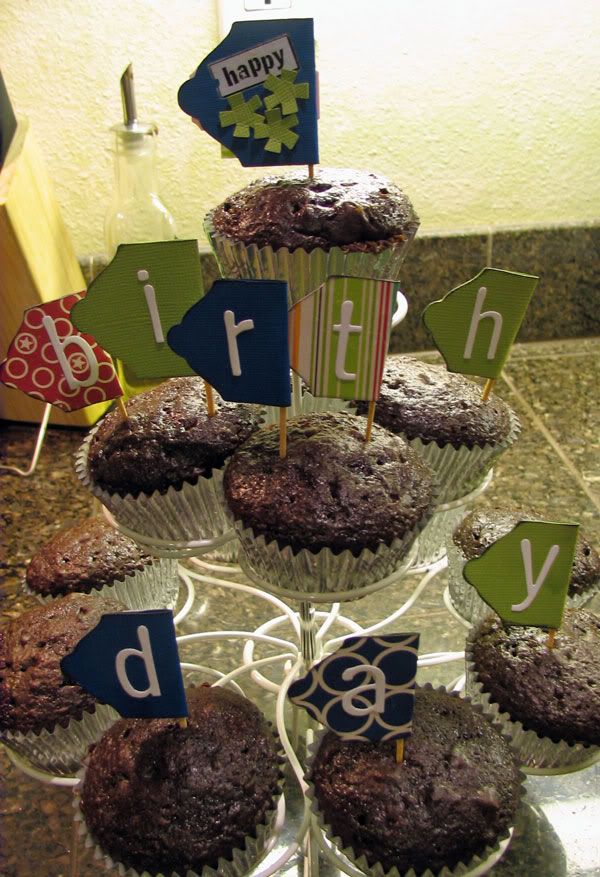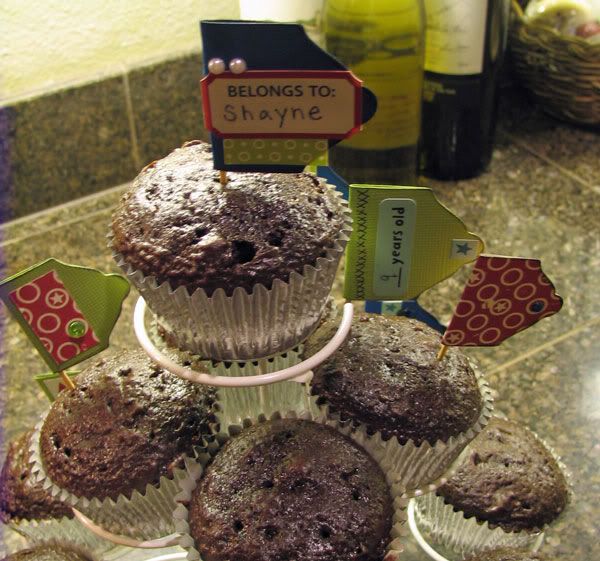 or brownies - since my son is a huge fan of brownies.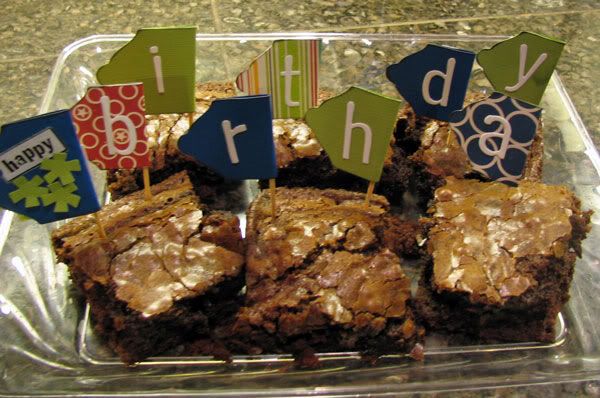 Well I hope you enjoyed my celebration. Make sure you check my
Feb 11th post
and comment for the giveaway.I would love to have you as a friend.
Your next destination is
Keely
-
www.keelyy.blogspot.com/
And remember; Every day is worth celebrating. Have a great day!